AT YOUR SERVICE
Allen's Jewelers is proud to provide a large variety of jewelry services to fit your
needs. Come by our store to get to know our experienced, professional, and helpful
Allen's Jewelers team and find out about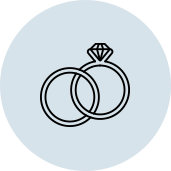 Custom Design
During a Jewelry Consultation at Allen's Jewelers, we devote our full, undivided, and private attention to helping you find that distinctive piece of jewelry – ring, necklace, bracelet, earrings or engagement rings – to complement your unique personality, your wardrobe choices, and your personal sense of style.
In our showroom, a member of our Allen's Jewelers Team will work with you or your significant other to design the treasure you are searching for. Together with our team, you can review exquisite jewelry created from fine metals and decorated with precious and semi-precious gemstones and pearls. With our custom jewelry concept, your design will come to life in a 3D computer generation, and then as a unique design which until now had only existed in your imagination.
Allen's Jewelers Team enjoys helping clients make their dreams come true. Let Allen's Jewelers put our talent and expert craftsmanship at your service.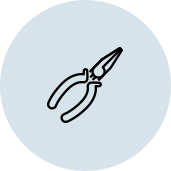 Expert Repairs
Allen's Jewelers is one of Jacksonville's largest and most trusted jewelry and watch repair companies. All repairs are done on premises by Dennis Marshall, our owner and in house custom jewelry designer. Dennis is a skilled artisan and stone setter. You will feel confident knowing that your jewelry is in safe hands and not outsourced to a third party vendor.
Jewelry Repair
Including Ring Sizing, Jewelry Mounting and Prong Re-Tipping, Stone Setting, Stone Re-Setting and Stone Replacement, Custom Jewelry Designs, Jewelry Cleaning and Polishing, Chain Soldering, Clasp Replacement, Bracelet Repair, Pearl Restringing
Watch Repair
Including Watch Batteries and Battery Replacement, Watch Crystal Replacement, Watch Stem and Crown Repair, Watchbands and Watchband Replacement.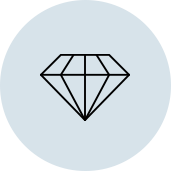 Cleaning
You would be surprised to see the garden dirt, soap scum, grease, skin cells, and even little hairs that will collect in crevasses of jewelry, and pack themselves into the pockets beneath gemstones, and can even begin to cause a rash on the skin, unless the owner enlists a regular professional cleaning from a trusted jeweler like Allen's Jewelers.
Your jewelry must be clean to be truly beautiful.
It's easy to see why a regular professional jewelry cleaning is a good idea. Not only will a regular professional cleaning keep your jewelry looking its best, but during that cleaning, be assured that one of our trained professionals makes a thorough inspection of your jewelry to assure the earliest possible detection of wear or damage. We recommend our professional cleanings be accomplished on at least an annual basis, and more often if your jewelry is worn on a more frequent than occasional basis.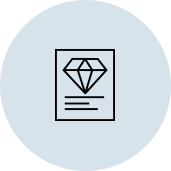 In-House Appraisals
Our appraisers are skilled professionals, with expertise in both the subject matter of the piece being appraised, thorough training in jewelry and time piece evaluation, and experience with the market place for the item being appraised.
Allen's Jewelers' internationally accredited appraiser is an expert, skilled professional. Our appraiser is a Graduate Gemologist (GIA) as well as being FGA and GG accredited. Our appraiser's skilled professional opinion of the value of your item, for a particular market, and on a particular date is accepted by insurance companies here in the United States, as well as Europe.
All jewelry appraisals by Allen's Jewelers are provided in document format, describing in detail all of the qualitative and quantitative attributes that were used by our Appraiser to arrive at their value conclusion of that specific piece, complete with colored photographs.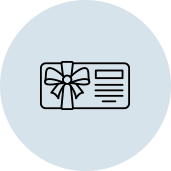 Free Gift Wrap
Make any gift even more memorable with our FREE Gift Wrapping service for any purchase from Allen's Jewelers. An elegantly wrapped gift makes the occasion even more special.
We have gift wrap to suit the occasion and the gift recipient, and a member of our Allen's Jewelers Team will wrap your special gift for you, while you wait.
We look forward to assisting you find just the right gift for that special someone at Allen's Jewelers.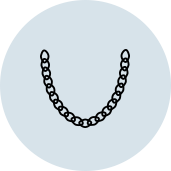 Sell Your Jewelry for Cash
Looking to sell your unwanted jewelry? We know you have plenty of options. You could either sell it yourself online or take it to a typical pawnshop, gold buyer, or jewelry store. Selling it online has its drawbacks. You have to photograph it, list it, wait for a buyer, ship it, wait for payment, and lastly, hope that the item doesn't get returned.
If you want cash for your jewelry immediately, we can help. Contact us today to learn more.